June 1, 2020
Due to travel restrictions, plans are only available with travel dates on or after
Due to travel restrictions, plans are only available with effective start dates on or after
;
Ukraine; Belarus; Moldova, Republic of; (North) Korea, Democratic People's Rep; Russian Federation; Israel
Jamaica
Jamaica;

"Paris is always a good idea," Audrey Hepburn once said. So is London, Moscow, Hong Kong, Abu Dhabi...in fact, we think everywhere is worth exploring. Our travel guides offer a glimpse of the best sights, hotels and dining in a few of our favorite places. Wherever your next adventure takes you, remember to protect your well-being and your travel investment with travel insurance from Allianz Global Assistance.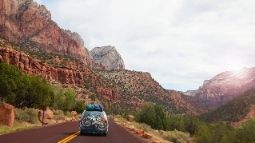 National Parks Road Trip
Most people are familiar with Yosemite, Yellowstone and the Grand Canyon — but we suggest turning down a different road to explore these four parks that are less heavily visited...
Sep 29, 2020